Eventkalender
Välkommen till oss! Här listar vi vad som händer på hotellet så som spännande menyer och specialdrinkar i vår restaurang LYKKE,  samt våra temadagar.
Vi tipsar även om övriga event i Stockholm så som sport, konserter och utställningar.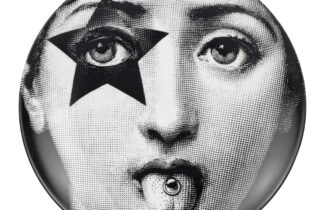 fredag 23 aug - 26 jan
Fornasetti
@Artipelag
Artipelag fäster under 2019 strålkastarljuset på den italienska konstnären och designern Piero Fornasettis (1913–1988) mångtaliga verk. Detta är den första museiutställningen i Sverige som omfattar hela Fornasettis produktiva spektrum av måleri, teckning, grafisk design, möbler, designföremål och rumsliga installationer, liksom samtida verk skapade av hans son Barnaba Fornasetti.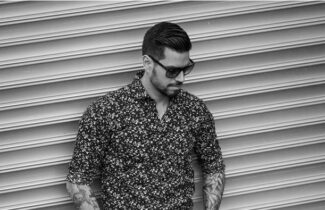 fredag 15 nov
DJ - Mark Mansion
@LYKKE
Marko Randelovic aka Mark Mansion is most likely to be found in the studio making beats, or behind the decks at some of the Stockholm city clubs - from the deep "it is what it is" House joints to the more trendy venues of Stockholm. In the year of 2011, Mansion released his first House track on the legendary Jesse Saunders label 'Broken Records'. After that he's been releasing new tracks on a dozen of different labels worldwide. Most noteworthy ones being on 'Pura Music', 'DVINE Sounds' and 'Love Not Money Records'. His style can best be described as a combination between the old & the new school of House. The biggest influences comes from Chicago/ NYC House, UK Garage and Disco.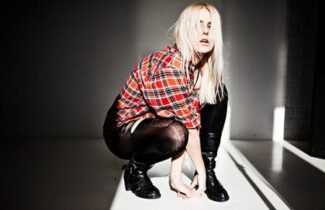 fredag 22 nov
DJ - Hanna Brandén (Name the Pet)
@LYKKE
These days you're most likely to find Name the Pet in the studio making amazing music. She has just released her third full-length album "Än" which is out now. During her DJ set at Lykke she will serve airy house remixes of Sade, disco and rhythmic instrumental electro.
fredag 29 nov
DJ - Clara Gyökeres
@LYKKE
With a focus on creating atmospheric sounds and feel good vibes, Clara Gyökeres is an inventive DJ using music as her canvas. The result is a wide range variety of genres, house and rock'n'roll-edits, space disco and funk like you've never heard before. Expect to embark on a groovy set voyage with beautiful sounds straight from the heart, beats and thrills of danceable debauchery. Clara is also a member of the rock band VERO.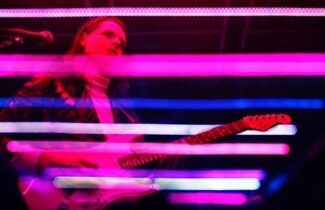 lördag 30 nov
Beats & Brunch
@LYKKE
Brunch and DJ Kimchii (Live) - Kimchii is the alias of producer, DJ and artist Kim Söderlund. With a background as a Jazz & Rock guitar player, Kim has formed a unique sound that keeps evolving with his strong passion for dance music. Influenced by artists such as Arthur Russel, CHIC, New Order, Fred Falke and Kaytranada, Kimchii moves in diverse musical dimensions, blending the sound of RnB disco and house in dreamy ways - always with a deep, energetic & futuristic feel. Earlier this year Kimchii joined his friends Frangie on stage when supporting Little Dragon at Trädgården in Stockholm. Kim is also one half of the electronic dance music duo Missing Letters together with Fredrik Stjärne, whom released their debut EP "Time Stand Still" in late 2018. Following the release they've been playing parties around Stockholm this year with Djs like Bella Boo, Dj Hell and Tom Trago.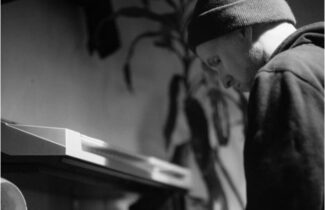 fredag 6 dec
DJ - Ravi Brunsvik
@LYKKE
One half of De Fantastiske To, the only half of Rave-enka. Ravi's a prolifc producer, musician and DJ, having played venues around Europe more or less every weekend for the past 18 years as well as composing hours upon hours of music in the studio. Ravi's played with the likes of Richard Dorfmeister, Ron Basejam, Yam Who?! and Andreas Saag. His music can be heard on labels like Paper Recordings, Midnight Riot and Trunkfunk Records. His DJ sets can best be described as an infectious blend of uplifting disco and banging house, with tons of funk, jazz and soul elements sprinkled on top.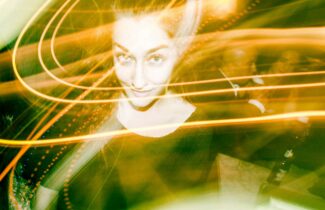 fredag 13 dec
DJ - Julia Lindholm
@LYKKE
Julia is a Stockholm based dj who started her DJ career in 2010 at one of the most well known nightclubs in Stockholm. With a residency for several years this was the start for playing all around the city with more residencies at popular nightclubs and bars. She has played at some of the biggest music festivals in Sweden, such as Bråvalla Festival and Peace and Love Festival as well as some international gigs, in Ibiza, Serbia and with the radio station Ibiza Sonica in Mexico. Her career as a DJ started as a great passion for music and nightclubbing, and as a frequently booked DJ she has also had the chance to develop her technical skills through the years. Musically Julia will prefer to play electronic dance music of different kinds; house, garage, uk house, deep house and electronica. At venues less clubby she likes to mix a more chilled house vibe with music such as disco, italo disco and funk.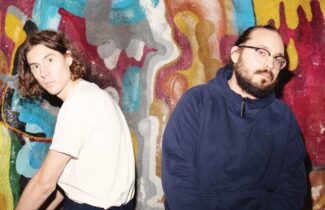 lördag 14 dec
Beats & Brunch
@LYKKE
Brunch and DJ Tender-T & Janzon of Sweden (Live) - We are very happy to have dynamic duo and Mount Liberation Unlimited members: Tom Lagerman aka Tender T and Janzon of Sweden over at Nordic Light for a semi live performance / DJ-set. Always with a continuously scorching hot selection warm melodic vibes with beautiful percussions combined with ear biscuits you don't want to miss..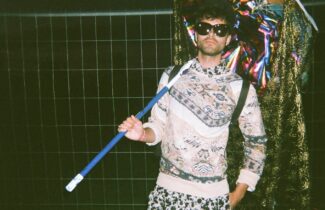 fredag 20 dec
DJ - Alexander Henriksson
@LYKKE
-"I know you were at that party this weekend, but why do you have that silly grin on your face?!" -"Because Alex played at the party!" -"Alright!" That totally real conversation sums it up pretty good! Nä okej skoja. Alex has during his 10 years played all around stockholm and many places across Europe. His style is best described as eclectic and soulful since it ranges from downtempo electronica through joyful disco edits all the way to after hours techno. The crowd and the occasion usually sets the mood of his sets.